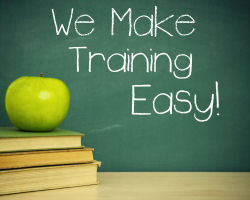 Vocabulary
You can easily include vocabulary words in your lesson plans using this feature.
How To Use This Feature
First, visit your Preferences page and make sure the Vocabulary Feature is turned on.
Now, when you edit a lesson block, a new Vocabulary section will appear.
Simply type a word and click the Add button to add it to your lesson plan.
Include Vocabulary Definitions
If you have enabled the Pull Vocabulary Definitions feature in your preferences, we will automatically try to determine the definition for the Vocabulary word you have specified.
If a word has multiple definitions, a pop-up will allow you to select which ones you would like to include.
Layout Support
Remember, only certain layouts include support for Vocabulary, so if your vocabulary words aren't showing up, try switching to a different layout to see if they show up. If there is a specific layout you'd like to us to include Vocabulary on, just let us know!
TOP