Curriculum Maps and Pacing Guides
Curriculum Mapping allows teachers to see when your school has outlined each standard to be taught, conveniently from their lesson plans. This is a living document — when changes are made, teachers have immediate access to the revised document. This valuable planning tool helps teachers to begin with the end in mind and plan for meaningful instruction across the curriculum.
Integrated into the Lesson Plan Process
Schools and Districts can utilize the School Profile feature to set up their Curriculum Maps for all subjects. When teachers are planning their lessons, they can instantly see when a standard should be taught!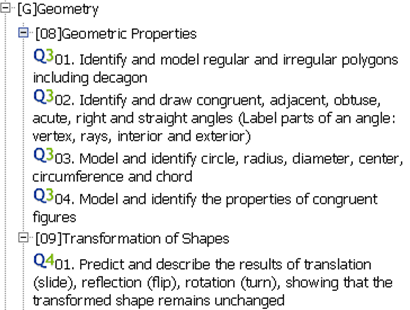 Easy to Update and Maintain
Curriculum maps often change from year to year, and My Lesson Planner makes the update process as simple as click and save. You can "keep it green" because you won't have to distribute updated curriculum maps in paper form. They are immediately available to every teacher through My Lesson Planner.
Monthly or Quarterly
The Curriculum Mapping feature allows for mapping by quarter or by month, but we can customize the Curriculum Mapping interface to match your school or district's needs.
Need us to do the Data Entry?
If you have already planned out your Curriculum Map or Pacing Guide and need us to do the Data Entry for you to tie them to your requested standards, simply Contact Us for a quote on the data entry.
Our fees are reasonably priced, and our trained and experienced data-entry clerks provide a quick turn around, too!