School Site License – Frequently Asked Questions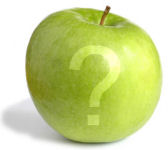 School Site License - Frequently Asked Questions
The FAQ section is here to clarify answers to some commonly asked questions regarding our Schoolwide Site License.
How do I get started?
Here is a list of steps to get your school signed up and using our Site License program.
Contact Us
Call or email us so we can schedule a time to give you a personalized demo and get all your questions answered. If everything looks good, then we can work with you to get the ordering process started.
info@mylessonplanner.com

Teacher Information
Download this Excel Spreadsheet and fill in the requested information on your teachers so we can get them loaded into our system.

Template
Send us your bell schedule or a mock-up of a lesson plan format you want your teachers to use and we will work to get it setup for you. You can have as many templates as you need.
What features are included in your Site License?
A Site License guarantees all features of our software are available for you to use. There are no restrictions on features or functionality. Visit our Features page to see everything we have to offer.
TOP