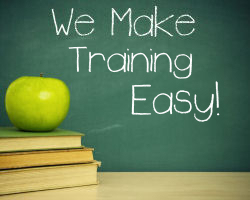 Getting Help
Select from one of the following Training Areas.
Help!
If you need any help, or if you would like to make a suggestion or two, please don't hesitate to let us
know. There is a form on the Contact Us page you can complete that will send an email to us. You can
access this page from any page on the blue header bar or on the home page. We are always here to
help!
How to take a Screenshot
At times, our support staff may need to see exactly what is happening on your screen when you are attempting to explain a problem to us. It is most helpful if you can send us a screenshot. This tutorial will show you how:
http://www.wikihow.com/Take-a-Screenshot-in-Microsoft-Windows
How to take create a PDF or Electronic Version of your Lesson Plan
If you would like to send an electronic version of your lesson plan to another individual (Teacher, Principal, etc.), or if you need to save an archive copy of your lesson plan, this tutorial will show you how:
http://www.wikihow.com/Create-PDF-Files-from-Any-Windows-Application
My Lesson Plan only prints the first page!
Start by upgrading your web browser to the most recent version. We recommend Mozilla Firefox:
http://www.getfirefox.com
TOP