State and Common Core Standards
Always up to date, and easy to use - your State and Common Core standards are integrated directly into the Lesson Planning process.
Our unique Tier-Based structure allows us to load any set of standards you require. You can even pull in standards across curriculum!
The Common Core Standards can be pulled-in right alongside your state standards too!
Education Standards
The Common Core Standards for Math and English as well as a variety of other National Standards such as the Next Generation Science Standards (NGSS), WIDA, and many others are already included in My Lesson Planner.  They can be added to lesson plans along-side your state standards - even across curriculum.
We also put your state standards right at your fingertips, and you can include them in your lesson plans with just a click.
Chances are, we already have your State Standards loaded. Even if we don't, as part of our service to you, our data-entry team will gladly load or update any set of standards you need us to attach to your account.  We know some Districts and Schools have their own sets of requirements they need to use.  We fully support your custom standards.
Here is a preview of standards for your state, including the Common Core.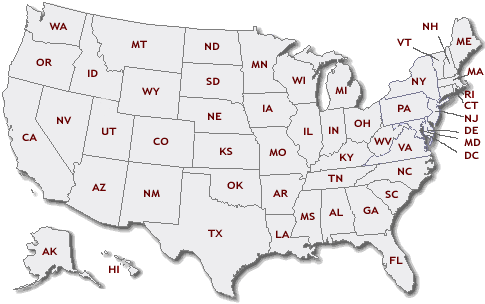 Tree View
The Tree View allows standards to be viewed by subject or grade level, and the tiers break down to the specific learning expectation which can be clicked to be included in the lesson plan. In your preferences, you can determine what standards you want to see each time you plan a lesson.  If you only need your grade level standards to show up, you can do that!    If you only need Math standards to show up - you can do that too!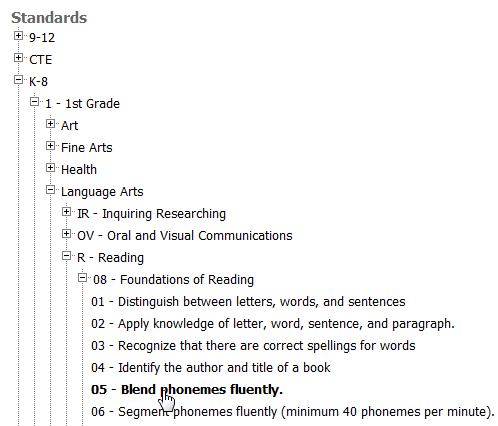 Keyword Search
The Keyword Search is very popular with teachers who create units or often teach across curriculum boundaries. You simply type in a word or phrase, and My Lesson Planner gives you a list of all subjects and grades in which that word or phrase is found in your state's standards. These standards are also brought into lesson plans with a click.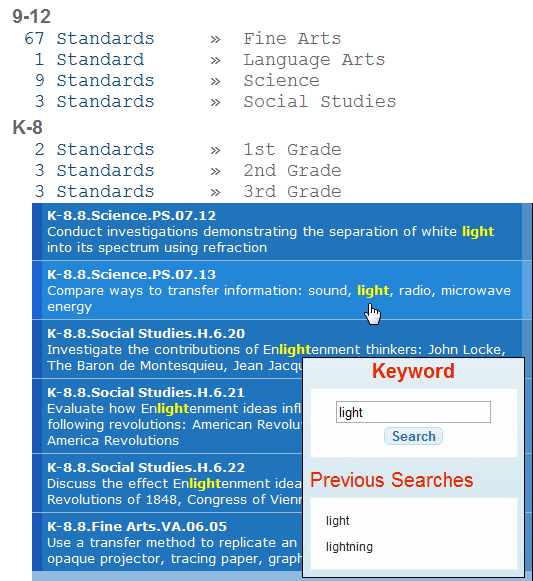 Standards Already Used
As you begin to add standards to your lesson plans, we indicate which standards you have already used on your current year lesson plans with a checkmark. While we do have reporting that allows you to see which standards you have used and which ones you haven't used, this little piece is built right in to the planning process.   Just another feature to try and help you out along the way.

Reporting
Teachers can utilize the Standards Usage Reports to adjust strategies and pacing in lesson planning. These reports are also instrumental when teachers are dis-aggregating state assessment data, comparing performance for specific standards, and adjusting lesson strategies.  You can pull these reports to help show your effectiveness as a teacher.  And if you need us to create a customized report for you, we can do that too.   We love helping our teachers!